Cabo is a popular vacation destination for many, but if you are anything like me you see it as an incredible opportunity to experience some of the best and most unique fishing in the world. 
While there are many species anglers can choose to target in Cabo, Marlin is by far one of the most coveted and sought after species. Marlin fishing is what anglers dreams are made of and Cabo San Lucas is a great place to target them. 
If you haven't had the chance to chase these trophy fish in Cabo before, trying to find the right information, proper techniques and fishing charters can seem overwhelming. 
For that reason, I have put together this Cabo San Lucas Marlin Fishing Guide so you'll know exactly what to expect and everything you should know about chasing these once in a lifetime fish. This way you can spend more time fishing and less time stressing. 
Let's get started. 
Marlin Fishing in Cabo San Lucas
Cabo is often referred to as the Marlin capital of the world and for good reason. Cabo is home to several popular Marlin species including Black, White, Blue & Striped Marlin and its some of the best Marlin fishing in the World. 
Marlin fishing is one of the most exciting challenges anglers can face in Cabo. They are big, fast, smart and will give any angler a run for their money. Fishing for Marlin in Cabo is truly as good as it gets in the fishing world. With thousands of Marlin caught every year and some of the biggest Marlin fishing tournaments in the world held in these waters Cabo is an incredible place to fish for Marlin for all anglers. 
In addition to the world class Marlin fishing, anglers can also experience fishing to a variety of fish, including Dorado, Tuna, Wahoo and plenty of other species.
Marlin Season in Cabo San Lucas
There is a close season or time of the year where you wouldn't be able to target and catch Marlin in Cabo. However, there are certain times of the year where Marlin are easier to find and catch. 
The best time to fish for Blue & Black Marlin in Cabo is July through October with peak season being in September. For Striped Marlin, the best time to fish is January to July during their high season. 
With that being said, Marlin can be fished for and caught year round even outside of their peak season. 
Here is a look at when the best times to target each species or Marlin is in Cabo. 
| | |
| --- | --- |
| Marlin Species | Best Season |
| Blue Marlin | July to October |
| Striped Marlin  | January to July  |
| Black Marlin | July to October |
| Sailfish | March to June  |
Seasonal Cabo Marlin Fishing Guide

Here is what you can expect the Marlin fishing to be in Cabo San Lucas during each month of the year. You can use this quick guide as a reference so you can know exactly what to expect. 
January
If you are looking to get away from the cold winter weather Cabo offers some great fishing options in January. January is an excellent time to target Striped Marlin. The weather is good and the Striped Marlin fishing can be excellent. It's also a good time to fish for Yellowfin Tuna, Mackerel, Mako Shark, Dorado and Wahoo as well. 
February
In February the Striped Marlin continues to be a great time to catch these beautiful fish. Inshore fishing also comes into the mix this month. Swordfish also start to pick up and fish for Mako Shark, Wahoo and Mackerel are all really good. February is also a great time to fish in Cabo. 
March 
March is a great time for either inshore or deep sea fishing in Cabo San Lucas. The weather in March starts to heat up and there is usually little to no rain you'll have to worry about. The Striped Marlin fishing continues to be excellent in March and Snapper, Grouper, and Swordfish are all in season during this time. 
April
Striped Marlin, Swordfish and inshore fish are all in season and can be caught in April. In the Month of April expect excellent fishing weather, tons of Striped Marlin and a variety of deep sea and inshore fish to choose from. 
May
The month of May officially kicks off Blue Marlin season. Cabo San Lucas is the Blue Marlin capital of the world and May is a great month to start targeting these amazing fish. Sailfish and Swordfish as well as a variety of inshore fish are all great this time of year. 
June
Blue, Black and Striped Marlin all come into play in the month of June. This can be a great time to get out and catch some amazing fish. June offers anglers with a diverse set of species to target and is some of the best fishing you'll see all year. 
July
In July and during the summer months Blue and Black Marlin fishing is at its peak. The summer months give you the best chance to land these highly sought after fish. July is also a good time to catch Dorado and Yellowfin. 
August 
Fishing in the month of August is very similar to July, with large numbers of Black and Blue Marlin, and a good amount of Striped Marlin in the water. Marlin fishing in Cabo is the best in the world, so this is a great time to come see what's out here and experience the fight of these fish.
September
Blue Marlin fishing really shines in the month of September. If you had to only choose one month of the year to catch a Blue Marlin in Cabo, September would be my number one choice. In addition to the great Blue Marlin fishing, September is also an excellent time to catch Billfish, Sailfish, Yellowfin and other species. 
October
The month of October is a huge month for Marlin fishing in Cabo and kicks off the tournament time. If you are a Marlin enthusiast October is a great time to visit and see what Cabo Marlin fishing is all about. This is the month when you can truly catch a fish of a lifetime. 
November
As the weather starts to cool down a bit the Marlin fishing remains consistent and still fantastic. November is the beginning of a hot season for Striped Marlin. It's also a time where Blue and Black Marlin fishing starts to slow down a bit. In addition to excellent Striped Marlin fishing, anglers can also expect to catch Dorado, Yellowfin Tuna, Mackerel and Shark during this time of year. 
December
Striped Marlin fishing is excellent in the month of December. Anglers can also expect to see very good numbers of Wahoo, Yellowfin Tuna, and Dorado. This is a great time to get out out of the cold and enjoy some great weather and excellent fishing. 
Cost to Go Marlin Fishing in Cabo San Lucas
Booking a Marlin fishing Charter in Cabo can be a fun and easy way to target these beautiful fish, but it does come with a cost. What should you expect to pay if you do hire a fishing charter in Cabo?
On average anglers can expect to pay around $600 dollars for a private 4 hour trip, Marlin fishing in Cabo San Lucas. Full day charters typically cost between $700 to $850 for a full day (7-8 hours). Most private charter boats will hold 1-6 anglers making the average cost per person $150 for a half-day and around $215 for a full day. In addition to the charter fee it's also common to leave the captain and crew a 15-20% tip depending upon your experience. 
With that being said the cost of a Marlin fishing charter will depend on the captain, boat, season, number of hours and how many people are in your party. 
Best Marlin Fishing Charters in Cabo San Lucas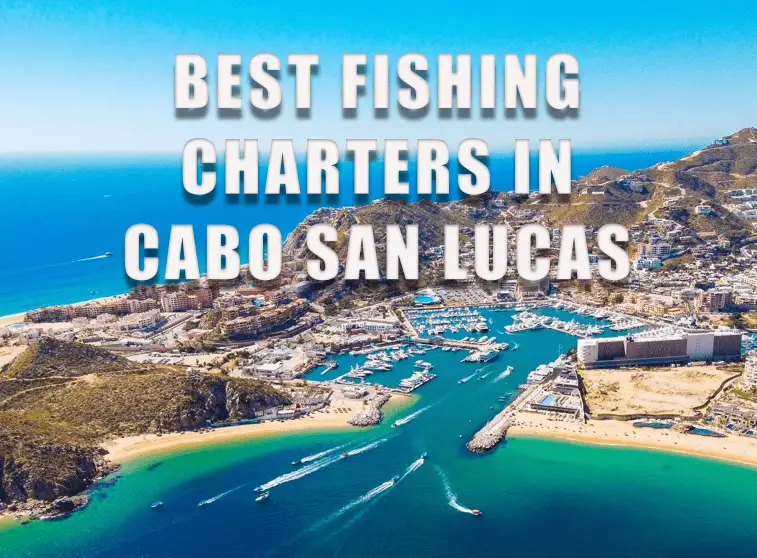 If you haven't been Marlin fishing in Cabo San Lucas or simply want to make sure you have a comfortable and successful day out on the water then I'd highly recommend hiring a guide or charter. It's the only way to go. 
When you are hiring a guide, you aren't just playing for a day of fishing, but are also hiring them for their experience and expertise. The guides in Cabo have put in the time to understand exactly what the fish are eating, where they are located and how to catch them. Hiring a guide or charter drastically increases your chances of catching fish and is much more relaxing. 
Here are some of the best Marlin fishing charters in Cabo San Lucas
Cabo San Lucas Fishing Report
As we mentioned above Marlin fishing can be great all year round in Cabo, but it's always a good idea to check how the fishing is before you hit the water. 
Here is a list of some of the best Marlin Fishing Report websites in Cabo so you can know exactly how the fishing has been and what you can expect on your next fishing trip. 
How to Catch Marlin in Cabo San Lucas
Fishing for Marlin is a game of persistence and patiences. You often going to have to wait hours until you can hook into one. However, when you did get one on your line it will become an experience like nothing else. You'll also probably need to drive miles away from the coast as they live off shore in deep water.
Many anglers will often use live bait to catch Marlin. Anything that Marlins each will work as a great bait. If you are going to be fishing with live bait make sure to wait a little bit to set the hook so the fish has enough time to get a good hold of it.
Another popular way to catch Marlin is with artificial lures that are trolled behind the boat. These are typically big, bold, bright and flashy lures that will grab the attention of any nearby Marlin enticing them to strike. If you hire a fishing charter they will already have all the baits, lures and equipment you need for a successful day of Marlin fishing.
What to Bring on a Marlin Fishing Charter
Most of the charter boat captains will have water and some ice. You can store some drinks but there are plenty of things you'll want to make sure you bring. You don't want to be caught in a situation where you are miles away from the shore without something you'll need.
Here are the items I would recommend taking with you.
Motion Sickness medicine
Fishing License (if needed)
Snack & Drinks
Sun Protection
Protection from Weather
Waterproof storage
Personal Care Items
Towels or Wipes
Flashlights or Headlamps
Camera
First Aid Kit
For more information on what to bring on a fishing charter trip check out this article: Fishing Charter Checklist: 15 Essential Things to Bring.
Fishing Tip Etiquette for Guides and Charters
Going on a guided fishing trip or chartering a boat comes with a lot of payments and expenses. One of these is tipping the guide or the crew, and many people don't know how much they are normally tipped. How much should you tip a fishing guide or a charter crew?
Fishing guides are usually tipped 10-20% of the whole trip; this usually ends up being around $20 to $80. When using a chartered boat, tip about 15-20% total for the crew, and the captain typically doesn't get a tip. If the work of the guide or crew exceeds expectations, leave a higher tip.
Check out this article for more information: Fishing Tip Etiquette for Guides & Charters.
Can You Eat Marlin?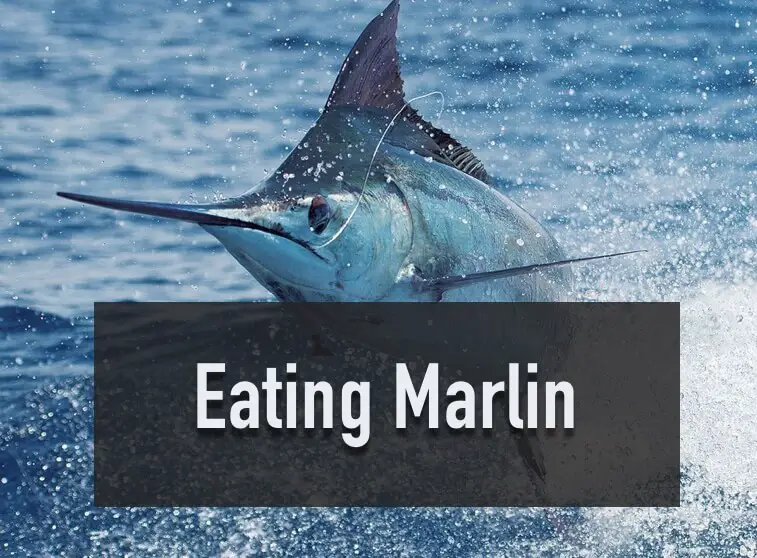 The Blue Marlin remains a sport fisherman's dream! It is not only one of the largest and fastest swimming fish in the sea; the blue marlin is a king sort- highly prized by fishermen for its beautiful features and ferocious fighting ability when hooked.
You've landed the big Blue Marlin- now, your next question might be, can you eat Blue Marlin?
Blue Marlin is an edible fish, considered to be a delicacy by some. It has a firm, steak-like texture with a mildly pronounced flavor. However, Blue Marlin is a large predatory fish that should be eaten in moderation as it is loaded with high levels of mercury and other harmful toxins to humans.
Popular Species to Target in Cabo San Lucas
Cabo is well-known for its fishing, a popular spring break destination for students, and a summer holiday destination of note. Located at the meeting point of the Pacific Ocean and the Sea of Cortez, Cabo attracts an array of prized fish, and many fishermen have it on their bucket list of fishing destinations. 
Here are some other species you can expect to catch in Cabo.
Blue and Striped Marlin
Swordfish
Wahoo
Tuna
Dorado
Snapper
Shark
Many Others
Other Cabo Fishing Resources