Fishing is a fun sport and pastime for many people and it can be fairly relaxing too. However, if you don't have a fishing license, there might be a catch to it. Let's talk about what happens when you fish illegally!
If a park ranger or game warden catches you without a license, you will be ticketed and fined for each offense (depending on how many fish you caught). Your fish will be taken away and you may spend time in prison. Most fishing licenses can be bought for anywhere from $5-$34.
Sounds pretty irritating, doesn't it? Read on to learn the general fishing license requirements, how to avoid getting in trouble, and how severe the consequences might be.
General License Requirements and Pricing
While general requirements usually apply to most places, keep in mind that fishing license laws do vary from state to state. Before you head out the door to get your daily catch, it would be wise to do your research and learn the specific fishing laws of your area.
Licenses vary in type and duration based on age and location. There are both freshwater and saltwater licenses that you will have to get depending on where you are planning to fish. Residency one-year permits can be bought for anybody ages 12-64 for varying prices. For example, in Utah, licenses for ages 12-13 cost $5, licenses for ages 14-17 cost $16, and a one-year residency permit for anybody between the ages of 18-64 costs $34.
Multi-year licenses can last for up to five years and usually cost somewhere around $33 per year. Senior citizens (anybody over the age of 65 qualifies) can purchase their licenses for $25, whether residency or multi-year ($25 per year). Likewise, disabled veterans only have to pay $12 for their licenses, whether for a one-year or multi-year.
If you are not interested in paying for a one-year or multi-year license, you can also purchase a $16 or $20 license that is valid for 3-7 days. Many people find this option to be far more worth it because some do not use a fishing license all year round. This license is somewhat cheaper than other licenses, plus you don't have to worry about wasting any valuable fishing days. These limited-use permits are nice especially for vacations and fishing trips.
If you are not a resident of an area or state, chances are you will have to pay a larger amount of money to purchase a fishing license. While the price range for a resident fishing license is $5 to $34, a non-residency permit will cost anywhere from $6 to $84.
Fines, Imprisonment, and More: The Consequences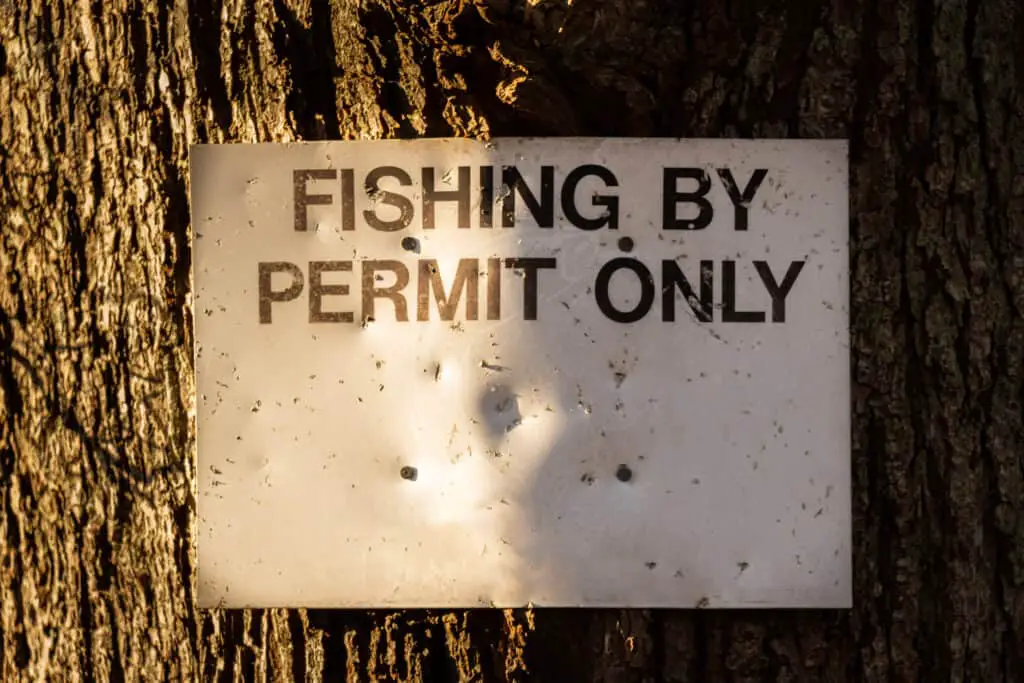 Many people fish without a license primarily because they just do not want to have to deal with the hassle and minor inconvenience of getting one. While you might often be able to get away with it, there are times you will not. You may pat yourself on the back when you manage to escape the rangers, but the consequences of getting caught might prove to be far more costly than you may want to put up with.
Nowadays, authorities are patrolling the waters far more often, and because of that, it is far more difficult to avoid them and the fines that will follow. Getting a fishing license is really not that big of a deal; the process is fairly straightforward. It's better to be safe than sorry!
The severity of the consequences for fishing without a license is usually dependent on two things. One, the severity of the offense, and two, the number of previous charges/offenses. In most cases, if you get caught and it's your first-time offense, you will be able to walk away with just a ticket and a small fine. Some park rangers or wardens might even let you off with just a warning (though this often depends on why you're fishing without a license, whether you forgot it, it expired, etc.).
As mentioned before, the fine amounts do vary from state to state, as do some fishing laws. Generally, fines at their smallest are no more than $50. Sometimes the value of a 24-hour license will be added to the fine, as well as any fish you have caught. Again, if it is a first-time offense and you were fishing without one or with an expired license unknowingly, the punishment would probably not be as severe.
Typically, the fine for fishing without a license will increase gradually with each offense. If you do it often enough, you could wind up paying amounts as large as $25,000. If you do not cease your illegal fishing, you could very well spend up to six months in prison (if not a year).
Why Is a Fishing License Necessary?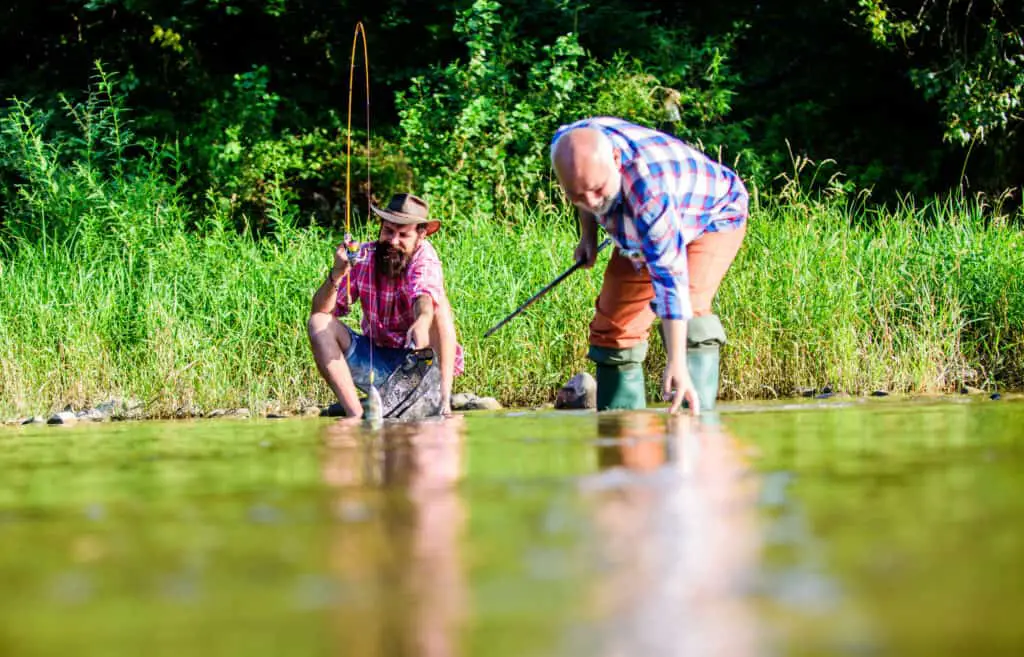 Now you might be asking why there's so much hubbub about something as small as a fishing license? Why are the punishments so huge for fishing without one? In 1997 the Conservation Act was passed and from that time forward, people were required to have a license before fishing.
The Conservation Act was mostly meant to exercise a larger control over the fish population and the number of anglers on the water at the same time. Licenses help limit the negative impact that fishing has on fish species and conserve the population a little better. If fish are properly preserved, the population will last for years and years to come, making it possible for multiple generations to enjoy the sport.
There are actually a few people that are exempt from the fishing license laws. Bear in mind that this is not a terribly common exemption but the exemptions do exist. Utah requires children ages 12 and older to have a license, but in several states, you don't need a license unless you are 16-17 or older.
Additionally, there are some veterans and military personnel that do not always need licenses when fishing in their home countries (including those who are disabled). In some places, even senior citizens don't need licenses.