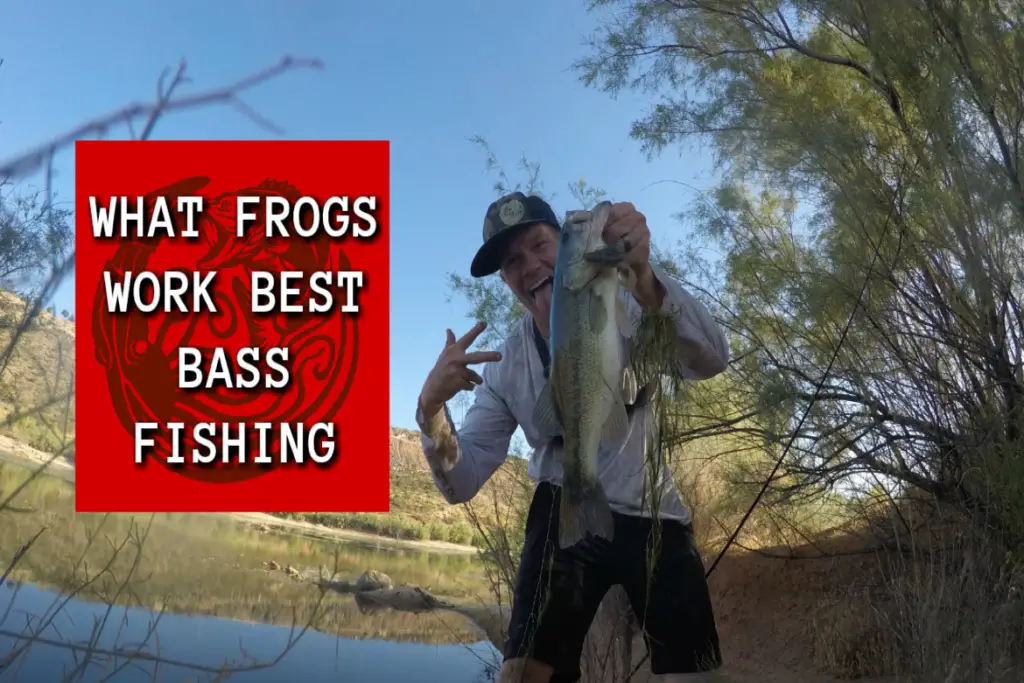 Frog fishing for bass is extremely addicting, but it can also be really frustrating if you don't know what lures work best. JB at Krakenbass.com helped put together this quick guide of the best lures and gear to help you catch more bass on frogs this summer. Hopefully, you can take this information and stick a few  bass on frogs to get your adrenaline pumping with stoke!
Frog Fishing Basic Setup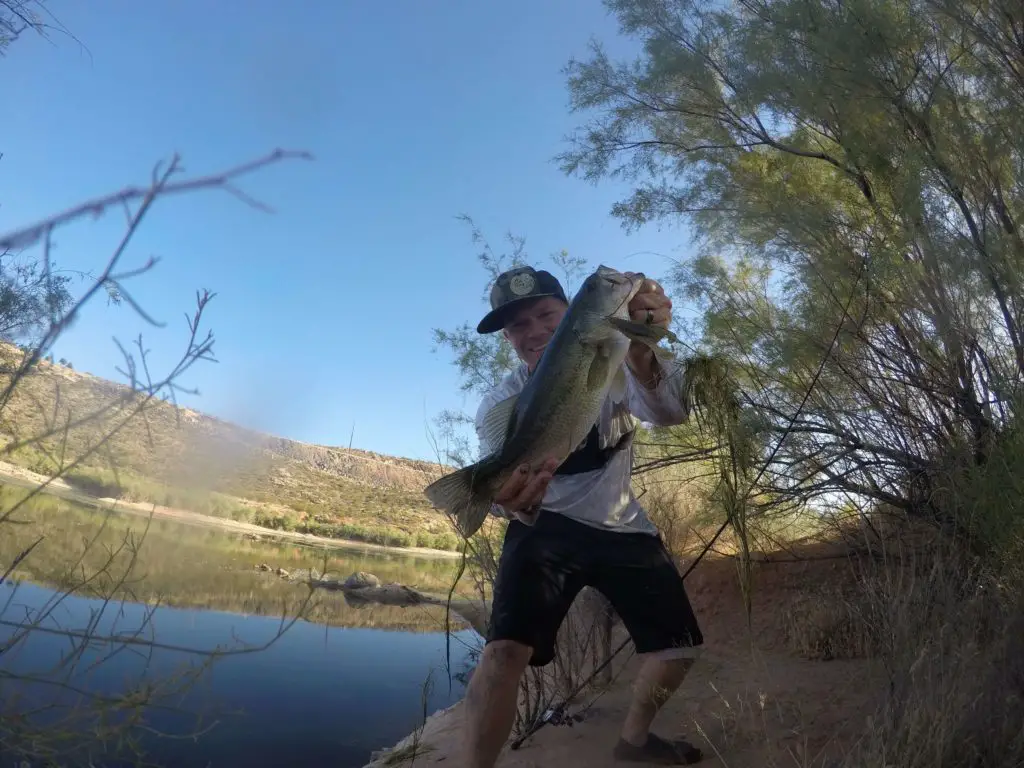 Step number one for landing more bass on a frog is the right rod, reel, and line setup. You will eliminate a ton of frustration from missed blow ups if you get the right gear. The rod you need is a medium heavy 7 foot extra fast action rod, so you can dig those hooks up into their mouths. Otherwise, if your rod is too soft you won't get enough penetration on the  fish. You absolutely must use braided line. Braid doesn't stretch and it floats. The non-stretch will help you connect directly with the fish on the hook set, and the floating properties of braided line help keep your bait up out of the weeds. Lastly, you need a high speed gear ratio bait casting reel. This will help you pick up line quickly to haul those bass out when you get thumped. With the right rod, reel, and line in place; you are ready to catch some bass on frogs!
Frog Fishing Lures
There are a ton of frog lures on the market for bass fishing, and some of them are better than others. The following frog lures list below consistently produces the most success. Not all frogs work the same for every situation though. The following list of frogs will walk you through which ones will work best for the type of water you are fishing.
Gavacho Frog
The Jackall Gavacho frog is an all-around great frog to start with for a few reasons. It works well in open water, and is easy to get the "walking" action side to side for enticing strikes.  Plus, the gavacho climbs up over matted grass and vegetation without the hooks or eye of the bait gunking up to much. Hook up rates are high with this bait because of its body style and upward pointing barbs.
Jackall Iobee Frog
The Iobee frog is a legitimate rockstar of a frog for catching bass. There are a few things about this frog that make it so special. The Iobee is small and compact to draw strikes, and it "walks" easily on the top of the water. The Iobee frog is best for open water and hard cover like wood, brush, and rock. The hook ups with this bait are way above your average frog. The downside to this bait is in heavy gunk situations this frog can pick up vegetation in the eye of the bait and the hooks.  Other than that, this bait is freaking awesome. The Iobee has a track record for winning some tournaments here and there.
Kaera Frog
The Kaera frog is also made by jackal, and gets a ton of bites. Here are some reasons why this frog is a must in your fishing box. It's smaller than most frogs, and as a result gets hammered. Plus, it is heavy enough to get some good distance in your casts. This frog works best on the thick gunky "cheese." The only downside to this frog is it takes some practice to get it to "walk," but it definitely gets more bites and hooks up really well on bass after they slurp it down.
Noisy Flapper
You also need a Keitech Noisy Flapper  in your arsenal for a different reaction style strike. The Noisy flapper is a great "buzzing frog" that gets up on top of the water quickly. Plus, this bait has a great subtle flapping action to draw strikes from bass. Sometimes a moving frog like this will get you a lot more bites than a traditional popping or walking style frog mentioned earlier. Rig this bad boy up with a 6/0 twist lock owner swimbait hook, and you'll stick a fair few swinging on this thing.
Frog Fishing Video – 4 Frogs for Every Situation
Here's a video of these frogs in action. In this video you will see me walk through why each of these frogs work so well, and when you should deploy them. Plus, you will gain some insight on how to really set the hook with a frog, and how the right set up will help you catch more fish.  The goal with this video is to help you see how the things mentioned in this post play out in real fishing situations.
Additional Thoughts
It takes some trial and error to get yourself dialed in for catching fish on frogs. Another key element is your hook set. Make sure you feel the bass through the rod before you just swing for the fences.  Reel down to the weight of the fish, and then hammer em! Most folks lose frog fish, because they didn't get the hook set hard enough on a taught line. A lot of folks swing with a slack line and don't get any penetration.  Sometimes though, a bass just plain will miss the bait. Nothing you can do in those situations.
Hopefully, this info here will help you start out better with success. Lastly, thanks to tilt fishing for letting me contribute to this website. If you like this post on frog fishing, check out some of my other stuff over at KrakenBass.com for more bass fishing exclusive content. My goal is to help others find the joy and excitement I have found through fishing. Keep it "Kraken!"
As Always,
Stay Stoked!