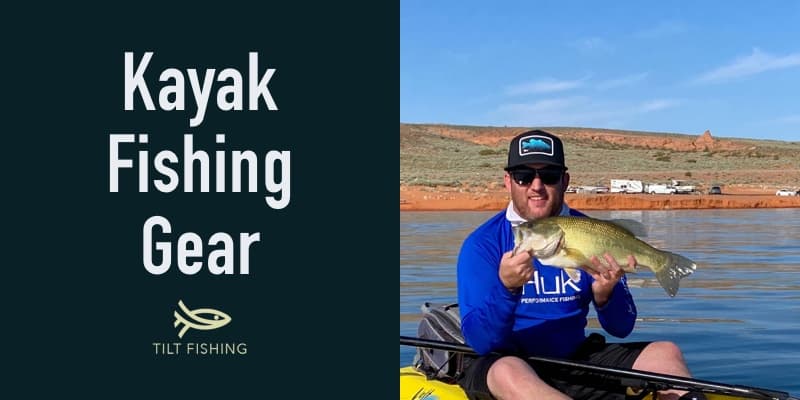 You don't need to have the most expensive and most high end equipment to have a good time fishing out of a kayak. However, there are some essential items that every kayak angler should that will keep you safe and enhance your fishing experience.
Here are the six things I recommend every kayak angler get:
This pedal drive fishing kayak on Amazon.com. Don't make the same mistake as I did and fish in a non-fishing kayak. The Old Town Sportsman PDL 106 Pedal Fishing Kayak is one of the best pedal drive kayaks on the market and is well worth the investment. 
This kayak cart on Amazon.com. Hauling your fishing kayak from your vehicle to the water can be a big pain. Having a solid cart is a must have for any kayak angler. This cart makes it super easy to transport your kayak to and from the water. 
This Fishing PFD by NRS on Amazon.com. Having and always wearing your life jacket on your fishing trips is extremely important and can ultimately save your life. This life jacket by NRS is super light and comfortable, and has plenty of pockets for storage. 
The YakAttack Folding Leverage Landing Net on Amazon.com. This is by far the best and kayak landing net on the market. It's light, easy to store and is perfect for landing your fish. 
These fishing Pliers on Amazon.com. Removing baits and lures from bass can be a challenge at times, especially if its down deep. Having a quality set of fishing pliers will help keep you and the fish safe and is a must have for any angler. 
The KastKing Polorized Sunglasses on Amazon.com. Being able to see fish and structure in the water is a game changer. These glasses will not only protect your eyes on longs days out on the water, but will also help you make the right casts and see whats down below.