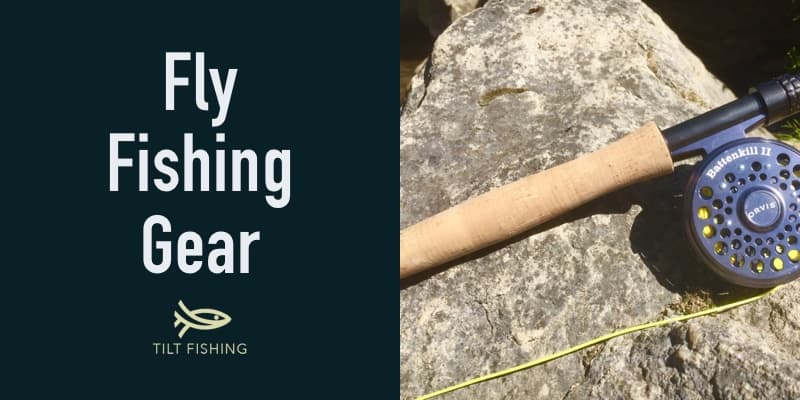 If you have ever walked down your local tackle shop or looked online, you'll notice there are literally thousands of different rods, reels, lines and flies to choose from. With so many options it can sometimes be overwhelming.
For that reason, I have put together this fly fishing gear and tackle guide to show you exactly what I'm using and what's been proven to work.
Here are the 5 essential things that I think all fly fishermen should have:
The Orvis Clear Water 5wt 9'0" package on Amazon.com The most versatile fly rod combination is the 5wt you can fish small streams and big rivers and will handle most trout fishing situations with ease. This package is a must have for any fly fishermen or fisherwoman that is just getting started. 
These waders and boots found on Amazon.com The Ultralight wading boots and waders by Orvis are phenomenal. They are lightweight and durable and are perfect for any serious fly fishermen or fisherwoman. If you are on a budget the Encounter boots and wader are also a great option. 
This vest on Amazon.com. This is a great fly fishing vest that has a ton of pocket storage great for holding all of your items. This vest makes it easy to re-tie your flies and keep things easy to access while you are out on the water. 
You can spend a ton of money on a landing net. I've found this one on Amazon for a great price and its work perfectly. I'd also recommend getting the Magnetic Release Clip holder to go with it as well. 
This Waterproof Fly Box on Amazon.com. Fly boxes can get pretty expensive. I prefer to keep things simple. This is an extremely affordable option that will help keep your flies organized and protected.